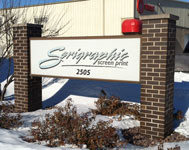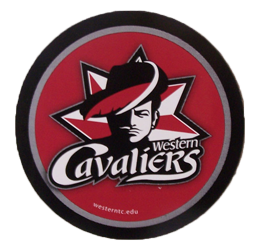 Magnetic Labels are an alternative when using adhesive is not an option. They can be removed and replaced over and over without the messy adhesive residue left behind. Perfect for cars, refrigerators, doors or any metal surface.
Magnets can be used indoor on a refrigerator or any type of metal surface.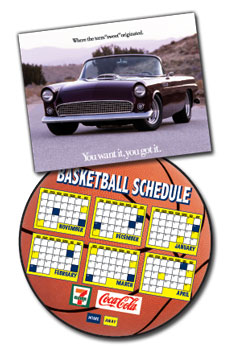 Magnetic Signs can also be used outdoor on cars, trucks or other vehicles. They will stay on the vehicle in wind and rain without damaging the surface.
Magnetic Sports Schedules can be used for professional sports teams, schools, sports clubs and other teams.
Screen Printing magnets with photos, logos and graphics in full color with 4-color process or Pantone® spot colors.
Magnets
Magnetic Signs
Refrigerator Magnets
Sports Schedule Magnets
Magnetic Business Cards
Promotional Items
Magnetic Vehicle Signs
Political Magnets